Overview
Company: Ulton
Location: QLD Australia
Founded: 1926
Industry: Finance
The Challenge
Ulton is one of Australia's leading mid-tier financial advisory firms. With multiple locations in Queensland Australia, they provide the full suite of business advisory, chartered accounting and wealth management services to small to medium-size businesses and high net worth individuals.
Ulton's heritage forms a large part of their identity; having served Australian businesses and individuals for over 90 years. They pride themselves on going above and beyond for their clients, helping them to succeed in business and also in life.
However, Ulton's existing website wasn't doing justice to the legacy of the brand or performing to attract, educate and convert new customers. Furthermore, the website wasn't allowing them to easily implement and measure digital marketing campaigns, leading to a shortage of online leads for their Sales team.
Marketing Manager Katrina Darr recognised the potential impact that a new strategic website and brand overhaul could have on all areas of their business, and needed an experienced HubSpot Partner Agency to lead the project.
Spinfluence was engaged to rebuild Ulton Financial's digital assets from the ground up; designing a conversion-focussed website that would engage their target audience and support their inbound marketing campaigns into the future.
The Solution
It was clear that Ulton Financial needed a strategic website, brand refresh and ongoing growth-driven design program to support their inbound marketing ambitions.
We conducted user experience analysis to rethink the structure of their website, aiming to provide a clear user journey that would nurture prospects with compelling CTAs. We identified three core issues that the new website must solve:
The existing site was cold and confusing to navigate.
The existing site failed to communicate the strong Ulton brand and was jargon-heavy.
The existing site was not responsive across devices.
With a clear functional direction for the site, we then engaged in buyer persona development to inform our messaging and visual design approach. We recognised the need to communicate often-complex financial information in a way that was engaging and easy to understand, yet retained Ulton's insightful and experienced tone of voice.
As for the design of the website, we wanted to present a warm and inviting look and feel that supported the aspirational nature of Ulton's services. While Ulton is a successful corporate company, they felt their existing "corporate" design was failing to engage their target audience.
With this in mind, we used shear gradients and subtle patterns to create depth and guide visitors down the page. Heat mapping analysis as part of our ongoing growth-driven design program has revealed a greater volume of visitors reaching further below the fold than ever before.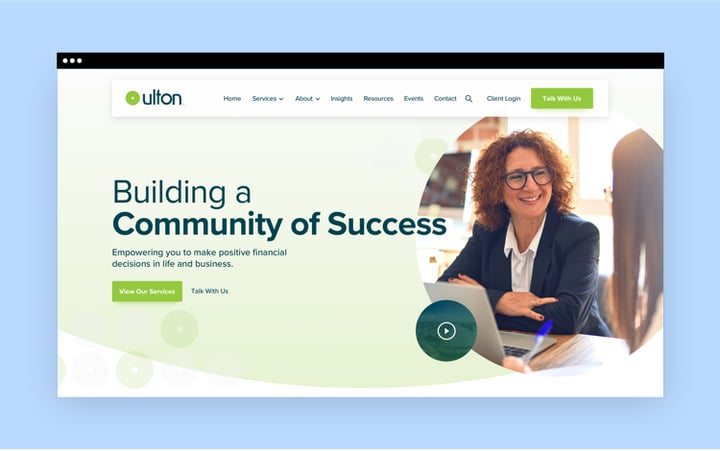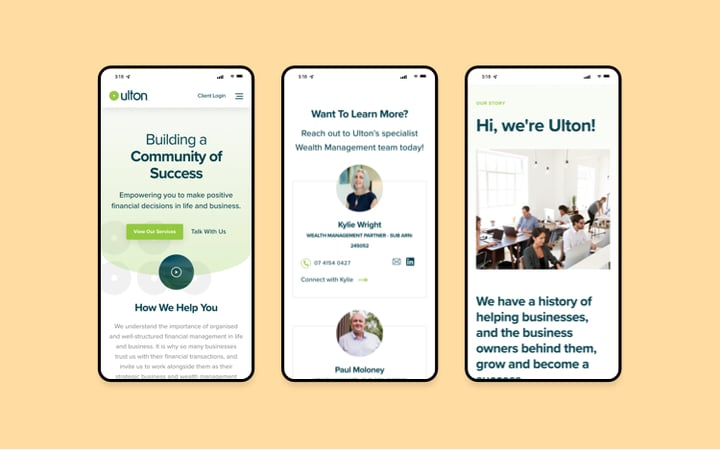 On top of their refreshed branding and new conversion-focussed website, Ulton also enjoyed a seamless integration of their new HubSpot CRM and the HubSpot CMS to lay solid foundations for inbound success moving forward.
The Results
"The person on our website is now having a better journey and we've now seen a massive increase in our leads coming through our website. We think that's because people aren't getting confused while on the website and they are able to find relevant information 10 times easier than they could before."
Katrina Darr - Marketing Manager, Ulton Financial
Since launch, Ulton has seen an impressive 25x increase in website conversion and more than 2,000 sessions per month. We've also seen a 24% increase in mobile users and greatly improved website engagement from this segment, thanks to the new responsive design.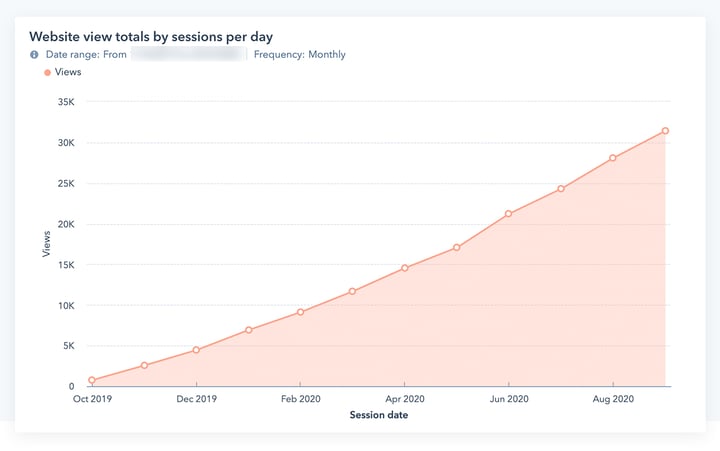 The stage is now set for Ulton to ramp up their inbound marketing efforts, attract more of their target audience and generate customers from their website. Combining their planned inbound marketing efforts with our ongoing growth-driven design program will see Ulton continue to grow for years to come.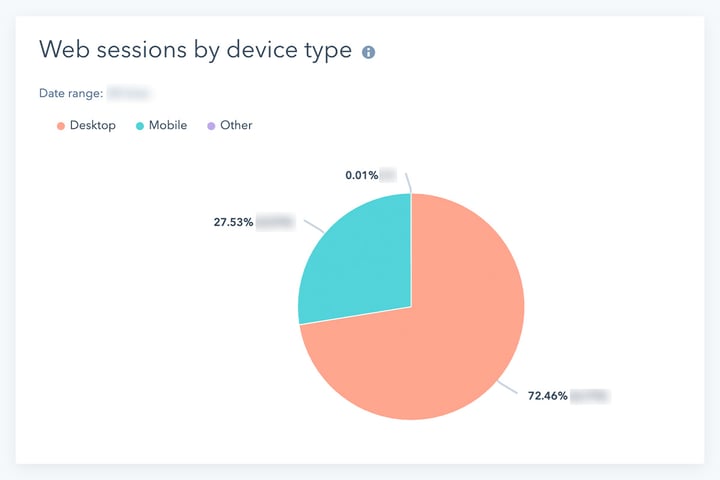 The Impact
Ulton's new website, messaging and visual identity has already had material impacts on their business. Not only are they enjoying increased visibility online and a greater volume of qualified leads to pursue, but their website is now equipped to support their inbound marketing plans and continued growth into the future.
With our growth-driven design optimisations and inbound marketing campaigns at the ready, we can't wait to see how Ulton can accelerate their flywheel in 2020.
"We now see Spinfluence as a part of our team. They are really accomodating, open, honest and trustworthy. The main thing I take away is the relationship we have with Spinfluence. We're also working to expand our working relationship and engage them with more digital marketing."
Katrina Darr - Marketing Manager, Ulton Financial